Overall, IG is considered low-risk, with an overall Trust Score of 99 out of 100. IG is licensed by eight Tier-1 Regulators (high trust), three Tier-2 Regulators (average trust), and one Tier-3 Regulator (low trust). IG is currently not regulated by the bank of Namibia

Regulation and Safety of Funds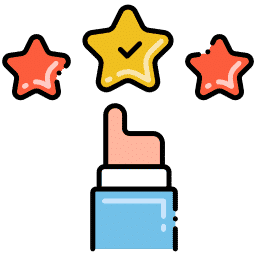 Account Types and Features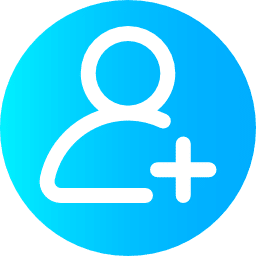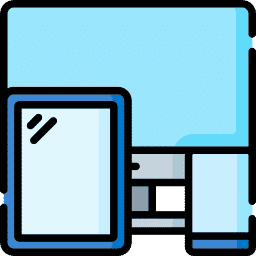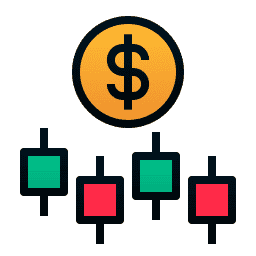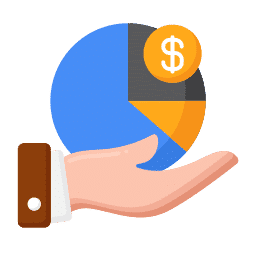 IG Overview
👉 IG offers seven retail trading accounts namely CFD/DMA Trading Account, Limited Risk Trading Account, Options Trading Account, Turbo24 Trading Account, Share Dealing Account, Spread Betting Account, and a Swap-Free Trading Account.
👉 Stuart Wheeler launched IG Group (IG) in 1974 as the world's first spread betting company. IG is a subsidiary of IG Group Holdings Plc, a publicly listed conglomerate (LSE: IGG) that enables knowledgeable, decisive, and adventurous individuals to participate in financial markets.
👉 IG allows you to trade and invest in over 18,000 markets, including Forex, stocks, commodities, and cryptocurrencies. They provide a wide range of user-friendly trading systems for easy market research, trade placement, and management. 
👉 Because of the broker's huge liquidity pools, which originate from a few top liquidity sources, IG's spreads are narrow, commissions are cheap, and trade execution speeds are quick.
👉 This is a fantastic option if you intend on trading regularly and want to cut your trading expenses as much as possible without sacrificing quality.
👉 You will also have access to some excellent trading tools and instructional materials to help you succeed in your trade. This IG review for Namibia will provide local retail traders with the details that they need to consider whether IG is suited to their unique trading objectives and needs.
👉 IG accepts Namibian clients and has an average spread from 0.1 pips with 0.10% commission. IG has a maximum leverage ratio up to 1:200 and there is a demo and Islamic account available.
👉 MT4, IG, ProRealTime (PRT), L2 Dealer, and FIX API platforms are supported. IG is headquartered in the United Kingdom and regulated by FCA, BaFin CySEC, FINMA, DFSA, FSCA, MAS, JFSA, ASIC, FMA, CFTC, NFA, and BMA.
IG Distribution of Traders
👉 IG currently has the largest market share in these countries:
➡️️ United Kingdom – 27.7%
➡️️ Japan – 10.7%
➡️️ Australia – 8.2%
➡️️ United States – 5.4%
➡️️ Germany – 5.1%
Popularity among traders who choose IG
🥇 IG does not have a substantial market share in Namibia. However, IG is a large and prominent broker with a prevalent presence across the globe, which places IG in the Top 10 brokers for Namibian traders.
IG At a Glance
🏛 Headquartered
London, United Kingdom
🏙 Local office in Windhoek?
No
✅ Accepts Namibian Traders?
Yes
🗓 Year Founded
1974
📞 Namibian Office Contact Number
None
🤳 Social Media Platforms
• LinkedIn
• Twitter
• Facebook
• YouTube
⚖️ Regulation
FCA, BaFin CySEC, FINMA, DFSA, FSCA, MAS, JFSA, ASIC, FMA, CFTC, NFA, BMA
🪪 Regulatory Licenses
• United Kingdom (IG Markets Ltd) – 195355
• United Kingdom (IG Index Ltd) – 114059
• Germany – 10148759
• Cyprus (BrightPool Ltd) – 378/19
• Switzerland – FINMA
• Dubai – F001780
• Dubai DIFC – 1840
• South Africa – 41393
• Singapore – 200510021K
• Japan – FSA
• Australia – ABN 84 099 019 851, AFSL 220440
• New Zealand – FSP18923
• United States – NFA ID 0509630
• Bermuda (IG International Limited) – 54814
⚖️ BoN Regulation
None
🚫 Regional Restrictions
None
☪️ Islamic Account
Yes, Dubai traders only
💻 Demo Account
Yes
🛍 Retail Investor Accounts
8+
📊 PAMM Accounts
Yes
🤝 Liquidity Providers
Several Tier-1 partnerships, banks, and others
💸 Affiliate Program
Yes
📲 Order Execution
Market
📊 Average spread
From 0.1 pips DMA
📞 Margin Call
100%
🛑 Stop-Out
Unknown


✅ Crypto trading offered?
Yes
💰 Offers a NAD Account?
No
👨‍💻 Dedicated Namibian Account Manager?
No
📊 Maximum Leverage
1:200
🚫 Leverage Restrictions for Namibia?
No
💰 Minimum Deposit (NAD)
3,900 NAD or an Equivalent to $250
✅ Namibian Dollar Deposits Allowed?
No
📊 Active Namibian Trader Stats
150,000+
👥 Active Namibian-based IG customers
Unknown
💳 Namibia Daily Forex Turnover
Unknown, overall Forex Daily Trading Volume is over $6.6 Trillion
💵 Deposit and Withdrawal Options
• Bank Wire Transfer
• Debit Card
• Credit Card
• PayPal
🏦 Segregated Accounts with Namibian Banks?
No
📊 Trading Platforms
• MetaTrader 4
• IG Platform
• ProRealTime (PRT)
• L2 Dealer
• FIX API
✔️ Tradable Assets
• Forex
• Indices
• Shares
• Commodities
• Cryptocurrencies
• Futures
• Options
💸 Offers USD/NAD currency pair?
No
📈 USD/NAD Average Spread
N/A
📉 Offers Namibian Stocks and CFDs
None
🗣 Languages supported on Website
English
📞 Customer Support Languages
Multilingual
⏰ Customer Service Hours
24/7
👥 Namibian-based customer support?
No
✅ Bonuses and Promotions for Namibians
No
📚 Education for Namibian beginners
Yes
📱 Proprietary trading software
Yes
💰 Most Successful Namibian Trader
Michael Amushelelo (Net Worth Unknown)
✅ Is IG a safe broker for Namibians?
Yes
📊 Rating for IG Namibia
9/10
🤝 Trust score for IG Namibia
99%
👉 Open an account
👉 Open Account
IG Regulation and Safety of Funds
IG Regulation in Namibia
While IG is globally regulated in several countries, the broker does not have local regulations or authorization through the Bank of Namibia. However, IG is a viable option for beginner and professional Namibian traders.
IG Global Regulations
IG forms a part of IG Group and operates through the following entities that have regulation and authorization in several regions:
➡️ Federal Financial Supervisory Authority (BaFin) in Germany
➡️ The Cyprus Securities and Exchange Commission (CySEC) in Cyprus
➡️ The Swiss Financial Market Supervisory Authority (FINMA)
➡️ The Dubai Financial Services Authority (DFSA)
➡️ The Financial Sector Conduct Authority (FSCA) in South Africa
➡️ The Monetary Authority of Singapore (MAS)
➡️ Japanese Financial Services Agency (JFSA)
➡️ The Australian Securities and Investments Commission (ASIC)
➡️ The Financial Markets Authority (FMA) in New Zealand
➡️ The Commodity Futures Trading Commission (CFTC)
➡️ The Bermuda Monetary Authority (BMA)
IG Client Fund Security and Safety Features
Many traders have placed their faith in IG because of its status as one of the major brokers in the world and its provision of first-rate services.
Subsequently, IG is committed to its clients' safety and prosperity, and they are regulated and licensed to offer online trading services in a variety of countries throughout the globe.
If you are a retail customer and put money into an IG account, that money will be safeguarded in a variety of diverse ways.
When you deposit into an IG account, you do not need to worry about the safety of funds since they are kept in separate accounts at banks that are subject to regulation and are overseen by trustee arrangements.
This guarantees that the cash does not become IG's property and instead stays in your possession. It also indicates that the money can be readily identified as belonging to the customer, which implies that IG and its creditors do not have any rights of charge, lien, set-off, or detention over the money.
IG has several separate bank accounts with a variety of respectable high street banks including Barclays and Lloyds, among others. Subsequently, IG is prohibited from keeping all customer funds in one location, so they deliberately spread it out across many different banks.
IG is also ring-fenced from their creditors, which means that IG is not allowed to use your money for things like hedging contracts with other counterparties (or as margin for our own hedging trades), running expenditures, or anything else related to their own business operations.
The only clients whose funds and assets are not handled in this manner are professional clients, which include other financial firms, and eligible counterparties who have signed a legal document that explains how their funds and assets are held in a different manner (also known as "title transfer").
If IG were to fall into liquidation, all customers would have their proportionate part of the money or assets that had been segregated returned to them, less any fees charged by the administrators for managing and distributing these monies.
The Financial Services Compensation Scheme will make up for any deficit in the funding of up to 85,000 pounds via financial compensation (FSCS), which is the compensation fund of last resort for clients of financial services businesses that have been authorized.
It is intended to serve as a "safety net" by the government of the United Kingdom (UK), and it often protects individual investors (also known as "retail customers") as well as small companies if such entities have been clients of an insolvent financial services company in the past.
It is also important to consider separate accounts and compensation may not be available in every country. You should check with the branch of IG that you are considering opening a trading account and what protection you will have.
IG Awards and Recognition
Both the quality of IG's customer service and the innovative nature of the trading tools that they make available have earned them several accolades in the brokerage sector, earning them multiple awards for excellence in trading.
The ADVFN International Finance Awards for Best Multi-Platform Provider, the Online Personal Wealth Awards for Best Trading Support and Best Overall Personal Wealth Provider, and the Professional Trader Awards for Best Overall Professional Trading Account and Best Trading App are among the accolades that IG has received.
IG Account Types and Features
IG uniquely approaches its account offering by catering to different regions where it offers trading solutions and trading services. IG offers accounts to 18 different regions in five continents, ensuring that all traders can receive tailor-made solutions.
The overall offering of IG can be seen according to the region in which traders are based, with IG offering seven different retail accounts including:
➡️ CFD/DMA Trading Account
➡️ Limited Risk Trading Account
➡️ Options Trading Account
➡️ Turbo24 Trading Account
➡️ Share Dealing Account
➡️ Spread Betting Account
➡️ Swap-Free Trading Account
CFD Trading Account
Contracts for Difference trading allow traders to speculate on the rising and falling prices of more than 18,000 markets without traders owning the underlying asset.
CFD trading provides traders access to MetaTrader 4 and the IG proprietary trading platforms, access to leverage between 1:30 and up to 1:200 (Non-EU and UK clients), and competitive trading conditions.
Limited Risk Trading Account
Traders who have a CFD trading account, and who are eligible for Limited Risk trading, can easily change their account status in the My IG area.
With a restricted risk account, you are guaranteed that no matter how many positions you open, you will never be able to incur losses that are more than the amount of money that was necessary to start the trade in the first place.
This will ensure that all your holdings either have a confirmed stop or are on markets that have an inherent limit to their level of risk, such as digital 100s. You are not going to have access to any of the other kinds of stop orders, such as trailing stops.
Options Trading Account
With IG, Options are contracts that provide you with the right, but not the responsibility, to purchase or sell an underlying asset before a given deadline. You may use them to speculate on a financial market's price and volatility.
When traders participate in Options trading with IG, the main benefits derived surround the fact that tax-deductible losses are extremely useful for hedging, traders can make use of both web and mobile platforms, and all options are commission-free except on share CFDs.
Turbo24 Trading Account
Traders residing in European regions (excluding UK and Switzerland) have unlimited access to a Turbo24 account. A Turbo24 product is a turbo certificate that can be exchanged 24 hours a day.
Client protections are critical with Turbo24s, and these products enable traders to get in at a price that represents their entire risk right away. For indices, currencies, and commodities, Turbo24s will be offered.
Share Dealing Account
Share dealing can be done with IG on US and UK stocks and eligible traders can also open ISA, allowing them to invest in both shares and ETFs for extremely low commission rates. In addition, another benefit of an ISA is that traders do not pay tax on either their profit or income.
Spread Betting Account
Spread betting is a means to profit from chances presented by fluctuating markets without having to make the initial investment required to purchase the underlying assets. Because there is no tax on earnings, it is quite common in Ireland and the United Kingdom.
Swap-Free Trading Account
Swap-Free trading involves providing halal trading conditions to Muslim traders who follow Sharia law. Sharia law prohibits its followers from paying or accruing interest as it is considered exploitive and wasteful.
IG offers its Dubai traders access to halal trading through a comprehensive Islamic Account, allowing them to trade CFDs and hold positions open without the risk of overnight fees.
IG Live Trading Account Details
United Kingdom Accounts
These accounts are specifically tailored to the needs and trading objectives of UK residents.
 Residents of the United Kingdom have the option of opening an IG Trading Account or an IG Professional Account. These account types contain the following features:
➡️ Negative balance protection on retail accounts
➡️ Access to spread betting, CFDs, and Share Dealing
➡️ Access to more than 17,000 markets
European Accounts (excluding UK and Switzerland)
 Traders from Europe, excluding UK and Switzerland, can choose between an IG Trading, Professional, Options, or turbo24 account. In addition, traders can expect these trading conditions:
➡️ Negative balance protection is applied to retail accounts
➡️ Access to CFDs, Barriers, Vanilla Options, and Turbo Warrants along with 17,000 other instruments
Australian Accounts
These accounts are offered through IG Markets Ltd, Australia and provide Australian traders with unique and competitive trading conditions and account features.
➡️ A choice between the IG Trading Account, Limited Risk Account, and Share Dealing Account
➡️ Negative balance protection is active on the IG Trading Account
➡️ Access to several CFD instruments including Options, Digital 100s, and Share Dealing
➡️ More than 17,000 markets can be traded
Switzerland, South Africa, Singapore, and New Zealand Accounts
IG Bank S.A, IG Markets South Africa Ltd., IG Asia Pte Ltd., and IG Markets Ltd, Australia cover these regions and offer global clients access to IG's extensive product portfolio and trading solutions.
Aside from the necessary minimum deposit, there are no fees involved with creating an IG account. On equity transactions, IG will only charge Namibian consumers the spread or a small commission fee once they have funded their trading account and started trading.
A margin payment (beginning at 0.5% on EUR/USD) is required to guarantee that new customers get a low minimum contract price. Because traders need only pay a fraction of what they would normally, there is a lot of room for manoeuvring.
Dubai Accounts
➡️ Traders can choose either the IG Trading Account, the Limited Risk Account, or Swap-Free Account (only offered to Dubai clients)
➡️ Negative balance protection automatically applied to the IG Trading Account
➡️ CFDs, Options, and the Digital 100s can be traded
➡️ Dubai traders have access to more than 10,000 instruments across different asset classes
Japan Accounts
➡️ There is a choice between the IG Trading Account and Limited Risk Account
➡️ Japanese traders can rest assured because negative balance protection is applied to the IG Trading Account
➡️ CFD trading along with Options and Digital 100s is offered to traders
➡️ Japanese traders can trade over 10,000 financial instruments across asset classes
US (IG) Accounts
➡️ Access is given to the IG Trading Account
➡️ Negative balance protection is applied to this account
➡️ Access to forex trading across a minor, major, and exotic pairs
➡️ More than 80 forex pairs are offered on this account type
USA (NADEX) Accounts
➡️ Traders are given access to a comprehensive Exchange Account
➡️ Exchange-traded binaries can be traded
➡️ A range of markets is spread across 10,000 contracts
IG Professional Account
Professional customers have access to account features that retail clients do not have, but they also forfeit certain investment protections.
As an IG professional customer, you must prevent your account from going into negative territory. If that happens, you will have to make more payments to get your amount over zero. If you can answer "yes" to two or more of the following questions, you could be considered a professional trader.
➡️ Over the previous four quarters, have you averaged 10 substantial sized leverage transactions every quarter?
➡️ Do you have a financial instrument portfolio worth more than €500,000, including cash deposits?
➡️ Have you worked in the financial industry for at least a year in a professional job that required an understanding of derivatives trading?
IG Base Account Currencies
While IG allows traders to choose from a variety of base currencies other than the US dollar, new accounts are always denominated in US dollars. This may only be updated by sending an email to the IG support staff with your name, date of birth, address, and account number.
IG Demo Account
If you want to test out IG's award-winning platform for free and improve your trading abilities, demo trading accounts are available.
With $10,000 in virtual money, you may practice trading online, have access to special instructional material on IG Academy, and test techniques on the move with the free mobile trading applications.
Traders often choose a demo account since it allows them to familiarize themselves with a trading platform, develop their trading technique, and gain confidence without risking any real money.
However, demo accounts are not only for novices. Experienced traders often use demo accounts to test new tactics, tools, or ideas, secure in the assurance that they will not result in a loss of real money.
IG Islamic Account
A forex trader's trading positions can be held open for more than 24 hours on a trading day, depending on their trading style and technique.
This might result in an overnight or rollover cost for the trader. This is an interest that is banned by Sharia law's Riba rules, which implies that Muslim forex traders are often limited.
With IG, Muslim traders who reside in Dubai are given access to a Swap-Free account that offers them access to a wide range of trading instruments, conditions, and opportunities, without the overnight fees.
How to open an Account with IG in Namibia
Traders who are interested in opening an account with IG may do so by going to the official website of the broker, following the steps provided for registering, and completing an electronic application form.
Traders in Namibia who are registered on Facebook or Google may bypass the manual entry of their information and set up an IG account by using their login credentials instead of inputting their information by hand.
➡️ In the top right-hand corner of the official IG website is a button labelled "Create Live Account." Traders can click this banner to proceed.
➡️ Once the online application form has completely loaded, traders can complete all the required fields by providing their information. Once complete, the form can be submitted.
➡️ Traders will receive an email with a verification link embedded in the email's body. By confirming their email, traders have completed one of the steps towards having their trading account approved.
➡️ There are various verification methods per region, but the most common one is to provide IG with a valid copy of your Identity document and proof of residence.
➡️ Traders can also anticipate being asked to complete an extensive questionnaire that will identify the degree of trading experience they have. This will enable IG to cater for the specific requirements and goals of each individual trader.
➡️ Namibians can start trading as soon as the first deposit has been deposited into their accounts and their accounts have been approved.
How To Register Your Account 
👉 Step 1 – Go to the Official Website
➡️ Go to the IG website (https://www.ig.com/) and click on "Create Live Account".
👉 Step 2 – Fill Out Your Personal Details
➡️ Fill out your personal information such as your email address, create a username and password for your account, and fill out your country of residence. Follow the next steps to complete your profile. 
IG Vs SuperForex Vs LiteFinance – Broker Comparison
IG
SuperForex
LiteFinance
⚖️ Regulation
FCA, BaFin CySEC, FINMA, DFSA, FSCA, MAS, JFSA, ASIC, FMA, CFTC, NFA, BMA
None
CySEC
📱 Trading Platform
• MetaTrader 4
• IG Platform
• ProRealTime (PRT)
• L2 Dealer
• FIX API
• MetaTrader 4
• SuperForex App
• MetaTrader 4
• MetaTrader 5
• LiteFinance Mobile App
💰 Withdrawal Fee
No
Yes
No
📊 Demo Account
Yes
Yes
Yes
📈 Minimum Deposit
3,900 NAD
13 NAD
0.75 NAD
📈 Leverage
1:200
1:2000
1:500
📊 Spread
From 0.1 pips DMA
From 0.0 pips
0.0 pips
💰 Commissions
From 0.10%
From 0.013%
From $0.25 per lot on Oil
✴️ Margin Call/Stop-Out
100%/50%


30%/40%
100%/20%
✴️ Order Execution
Market
Market/Instant
Market
💳 No-Deposit Bonus
No
Yes
No
📊 Cent Accounts
No
Yes
No
📈 Account Types
• United Kingdom Accounts
• European Accounts (excluding UK and Switzerland)
• Australian Accounts
• Switzerland, South Africa, • Singapore, and • New Zealand Accounts
• Dubai Accounts
• Japan Accounts
• US (IG) Accounts
• Standard Account
• Swap-Free Account
• No Spread Account
• Micro Cent Account
• Profi STP Account
Crypto Account
• ECN Standard Account
• ECN Standard • Mini Account
• ECN Swap-Free Account
• ECN Swap-Free • Mini Account
• ECN Crypto Account
• ECN Account
• Classic Account
⚖️ BoN Regulation
None
No
No
💳 NAD Deposits
No
Yes
No
📊 NAD Account
No
Yes
No
👥 Customer Service Hours
24/7
24/5
24/5
📊 Retail Investor Accounts
8+
11
2
☪️ Islamic Account
Yes, Dubai
Yes
Yes
📈 Minimum Trade Size
0.01 lots
0.01 lots
0.01 lots
📉 Maximum Trade Size
Unknown
None
100 lots
IG Trading Platforms
👉 IG offers Namibian traders a choice between these trading platforms:
➡️ MetaTrader 4
➡️ IG Platform
➡️ ProRealTime (PRT)
➡️ L2 Dealer
➡️ FIX API
Desktop Platforms
➡️ MetaTrader 4
➡️ IG Platform
➡️ L2 Dealer
MetaTrader 4
👉 Most traders across the globe use MetaTrader 4's desktop platform because it provides superior capabilities for doing technical analysis and automated trading. There are also an extra eighteen customizable app extensions that may be used.
👉 With IG and MetaTrader 4, you can trade over 18,000 markets spread across currencies, commodities, and other assets, by downloading and installing the platform on any computer that operates on Windows, Linux, or macOS.
IG Platform
👉 The IG online trading platform is accessible to traders from anywhere in the globe who are interested in spread betting (UK) or CFD trading. Traders located in the United Kingdom may use the platform to participate in spread betting (UK).
👉 At any given time, innovative and powerful features may be made accessible to Namibian traders. This platform provides users with access to a variety of learning tools that can be accessed via their browsers. These resources include streaming news, an economic calendar, and trading guidance.
L2 Dealer
👉 L2 Dealer, which can be downloaded for free, provides users with direct access to the stock market through DMA technologies. The availability of tools such as watchlists, alerts, and orders makes it easy to engage in contract for difference (CFD) trading or use the share dealing service.
WebTrader Platforms
➡️ MetaTrader 4
➡️ IG Platform
➡️ ProRealTime
➡️ FIX API
MetaTrader 4
👉 One of the reasons why MT4 Web is so well-liked among traders all around the world is because of how simple it is to use. With IG and MetaTrader 4, you are bound to find a wide variety of trading materials online, such as trading methods, indicators, signals, and even completely automated trading systems.
IG Platform
👉 The progressive web app (PWA) offered by IG may be accessed on any device, without the need to visit a third-party app store, and from any location in the globe, making it accessible to traders all over the world.
👉 PWAs were developed to be much faster and a lot less complicated to use in comparison to the conventional app store approval procedures, which may take several days or even weeks to complete.
ProRealTime
👉 ProRealTime (PRT) is a complete charting package that provides the user community with comprehensive monitoring capabilities, as well as flexible access and strong analytic resources. People who deal with technical charts may find that PRT is helpful to them.
👉 If traders in the United Kingdom participate in spread betting or trade CFDs at least four times each month, they are exempt from having to pay for the trading platform.
FIX API
👉 The FIX application programming interface makes it simple to access real-time market data, historical pricing, and order execution from any trading account held with IG.
👉 This reduces the time and effort that would have been required to trace data across many exchanges and dark pools. In addition, there is the possibility of direct delivery, which guarantees both effectiveness and promptness.
Trading App
➡️ MetaTrader 4
➡️ IG Platform
MetaTrader 4
👉 MetaTrader 4, one of the many trading programs that are now accessible, is one of the most popular for several reasons, including its robust technology, lightning-fast performance, and streamlined account connection across devices.
👉 In addition, IG's MetaTrader 4 can be used on mobile devices such as tablets and smartphones if they are running iOS or Android.
IG Platform
👉 Trading while on the go has never been easier than it is with IG's mobile trading platform, which can be downloaded on Android and iOS smartphones, respectively.
👉 Traders in contracts for difference (CFD) and stock/share dealers in the United Kingdom have access to it. Mobile charts from IG are always accessible and provide users with the same functionalities as those found on the web-based platform.
IG Range of Markets
👉 Namibian traders can expect the following range of markets from IG:
➡️ Forex
➡️ Indices
➡️ Share CFDs
➡️ Commodities
➡️ Cryptocurrencies
➡️ Futures
➡️ Options
➡️ Bonds
➡️ ETFs
➡️ Digital 100s
➡️ Interest Rates
Broker Comparison for Range of Markets
| | | | |
| --- | --- | --- | --- |
| | IG | SuperForex | LiteFinance |
| ➡️️​ Forex | Yes | Yes | Yes |
| ➡️️​ Precious Metals | Yes | No | Yes |
| ➡️️​ ETFs | No | Yes | Yes |
| ➡️️​ CFDs | Yes | Yes | Yes |
| ➡️️​ Indices | Yes | Yes | Yes |
| ➡️️​ Stocks | Yes | Yes | Yes |
| ➡️️​ Cryptocurrency | Yes | Yes | Yes |
| ➡️️​ Options | Yes | No | Yes |
| ➡️️​ Energies | Yes | Yes | Yes |
| ➡️️​ Bonds | No | No | No |
IG Trading and Non-Trading Fees
Spreads
👉 IG uses variable spreads, which means that typical spreads are defined not only by the financial instrument that is being traded but also by the account that is being utilized and the general market circumstances on the day that trading is taking place. Traders in Namibia should be prepared for some of the following usual spreads:
➡️ Forex – 0.6 pips EUR/USD with an average spread of 0.75 pips
➡️ Forex – DMA spread of 0.1 pips
➡️ Indices – from 0.4 pips on the FTSE 100
➡️ Commodities – from 0.3 pips
➡️ Cryptocurrency – from 0.2 pips on Stellar
➡️ Futures – from 0.6 pips
➡️ Interest Rates – from 1 pip
➡️ Bonds – from 1 pip
Commissions
👉 In most cases, the broker fees charged by IG are included in the spread associated with the relevant financial instrument. However, this is not always the case, and the following commissions may apply to some financial products in certain circumstances:
➡️ EU and UK Shares – 0.10%
➡️ US Shares – $0.2
Overnight Fees, Rollovers, or Swaps
👉 If traders in Namibia hold a short-term contract overnight, they might expect to be credited or debited an overnight fee. This cost applies to any CFD positions held after 10 pm (UK Time). IG does not impose overnight fees on futures and forwards since they are commonly kept for extended periods.
👉 When a Namibian trader wishes to open a larger position than their initial deposit, they use leverage, which involves borrowing money from the broker. To account for the cost of funding a position overnight, a trader must make an interest adjustment to their account.
👉 As seen in the following example, a long position will be added to the formula, while a short position will be subtracted:
➡️ Long Position – Number of contracts x contract value x price (SONIA% + 2.5% admin fee) / 365.
➡️ Short Position – Number of contracts x contract value x price (SONIA% – 2.5% admin fee) / 365.
Inactivity Fees
👉 IG applies inactivity fees to trading accounts that have become dormant after two consecutive years. This fee only applies if the trading account contains some funds, and the fee will be deducted on the first day of every month.
Currency Conversion Fees
👉 Currency conversion charges may apply to CFDs traded in a currency other than your account's base currency.
👉 IG's default option is immediate conversion, which converts foreign-currency gains to your base currency and accounts for financing, commission, and dividend costs before crediting your account. Daily, weekly, and monthly conversion options are also available, with a normal price of 0.5%.
Other Fees
👉 IG is extremely transparent where trading and non-trading fees are concerned. In addition to the fees already mentioned, IG also charges the following fees:
➡️ Live Price Data Fees – when traders get live share prices from an exchange to trade share CFDs, IG applies a certain fee.
➡️ ProRealTime Charts can be accessed at a fee of $20.
➡️ Account documentation fees apply on accounts that have failed to provide mandatory W-8 or W-9 forms before the dividend ex-dates of any trades on US-incorporated stocks. In such cases, IG charges a $50 fee.
IG Deposits and Withdrawals
IG offers the following deposit and withdrawal methods:
➡️ Bank Wire Transfer
➡️ International Transfers
➡️ Cheques
➡️ ACH
➡️ PayPal
➡️ Debit Cards
➡️ Credit Cards
How to Deposit Funds with IG
To deposit funds to an account with IG, Namibian traders can follow these steps:
➡️ When a trader login into their My IG portal, they may go to the "Deposit" option and select this option.
➡️ Namibian traders can then choose their chosen payment method, deposit currency, and enter the amount they want to deposit in their account.
➡️ Depending on the deposit type, traders may be required to follow additional steps to complete the transaction.
➡️ In addition, traders who transfer money to IG from another jurisdiction must produce evidence of payment to the broker after the funds have been deposited.
IG Fund Withdrawal Process
To withdraw funds from an account with IG, Namibian traders can follow these steps:
➡️ Logging into their My IG account and clicking "Withdraw Cash" under "Live Accounts" will allow Namibian traders to withdraw their funds.
➡️ Traders who made deposits with a credit or debit card must use a bank transfer to retrieve their funds.
➡️ To withdraw funds, traders must submit their bank account details that show their names. This is only needed for the very first withdrawal.
➡️ Traders must provide their bank statement showing the first deposit, as well as their banking information, to IG's helpdesk email, which can be located on the company's official website's Help and Support page.
➡️ Once this has been validated, traders can proceed with their withdrawal requests.
IG Education and Research
Education
IG offers the following Educational Materials:
➡️ IG Academy
➡️ Risk Management Guidelines
➡️ Maximizing Trading Success
➡️ Developing a Trading Strategy
➡️ Webinars
➡️ Seminars
➡️ Glossary
Research and Trading Tool Comparison
IG also offers Namibian traders the following additional Research and Trading Tools:
➡️ News and Trade Ideas
➡️ Trading Strategies
➡️ Financial Events
➡️ Trade Analytics Tool
➡️ Subscriptions and Downloads
➡️ Special Reports
➡️ Podcasts
➡️ Economic Calendar
IG Bonuses and Promotions
IG offers Namibian traders the following bonuses and promotions:
➡️ The Refer a Friend scheme (RAF) allows traders to earn up to $10,000 when they successfully refer friends and family to register a live account with IG.
This initiative is available to referring traders and their successful referrals after they have made a minimum deposit of $100 when they register an account, and after they have made at least 5 qualifying trades within three months after account registration.
Referring traders and referrals can make an additional $1,900 according to the spreads and commissions that the referral paid, pushing the total incentive up to $2,000, which comes to $10,000 if traders have made five successful referrals.
How to open an Affiliate Account with IG
To register an Affiliate Account, Namibians can follow these steps:
➡️ Prospective affiliates can visit the official IG website and access the "Marketing Partnership" option from the homepage.
➡️ Read through the information provided on the Affiliate Program and click on the "Fill in our Form" at the bottom of the page.
➡️ Complete the registration form by providing your Name, Email Address, Website, and mobile phone number.
➡️ Submit the application and an IG agent will be in contact regarding the outcome of your application after the IG team verifies that you meet the requirements.
➡️ If your application is approved, you can start exploring the comprehensive program, marketing materials, tools, and several other elements that IG offers its partners.
IG Affiliate Program Features
IG is a well-known brand in the field of online trading and investment. IG is a well-established FTSE 250 broker with a robust balance sheet, with over 40 years of experience in the global financial market.
Namibians can make use of the following features and benefits via the IG Affiliate Program:
➡️ Affiliates may earn up to $1000 for each new customer they bring on board who qualifies, thanks to a comprehensive monitoring system.
➡️ To increase the number of times a banner ad is clicked, custom online and mobile banners are created.
➡️ Partners get access to a personal relationship manager as well as IG's multilingual support staff to help them with any concerns.
➡️ Affiliates may quickly implement an appealing reward program for their customers with the support of IG and the broker's world-class products.
The following are the requirements for joining an IG affiliate program:
➡️ Prospective partners must be at least 18 years old to be considered.
➡️ To participate, the affiliate must have a functional website.
➡️ The affiliate's website should focus primarily on trading and financial services.
➡️ The affiliate's website must appeal to an audience above the age of 18 and give balanced and impartial content.
IG Customer Support
Client service is accessible 24 hours a day, 7 days a week, via phone, email, Twitter, and live chat, from 8 a.m. Saturday to 10 p.m. Friday (GMT).
Furthermore, the peer support platform provides help from other traders and IG employees in a forum discussion, which is a great resource for new traders who have questions regarding the platforms, analysis, and trading ideas.
IG Corporate Social Responsibility
The broker's employees, according to IG, have a high sense of responsibility in whatever they do. The IG Group has placed a great emphasis on ethical business practices from its foundation.
To the advantage of any fully online broker, the quantity of harmful emissions from normal operations is quite minimal. IG is happy to be carbon neutral, as defined by PAS2060, and is doing all possible to reduce its environmental effect.
The IG team goes above and above to help the environment and individuals in need. To do so, IG donates 1% of its yearly post-tax revenues to charitable organizations as a charitable donation.
IG motivates its employees to make donations to Brighter Future Finance, a fund that supports community outreach projects, in addition to the money and time they are paid.
IG is needed to maintain lofty standards of corporate governance and regulatory compliance as a financial services company. To guarantee that the broker does not lose control, a system of checks and balances has been implemented.
By utilizing key risk indicators and performing frequent risk evaluations, IG can keep track of its own standards and prevent falling short of them.
Verdict on IG
It is no surprise that IG is a worldwide pioneer in online trading and is now recognized as the world's top CFD provider, with over 313,000 customers across five continents, a comprehensive product catalogue, low fees, long-standing company operations, and a great industry reputation.
Given that most major online forex brokers avoid the US market due to regulatory restrictions, IG's decision to return in 2019 underlines the company's commitment to becoming a truly global player.
To achieve this, IG has opted to follow the age-old adage, "go big or go home." IG is well-suited to compete in the online broker industry due to its low spread costs, emphasis on client service and education, actionable research, and practical user interfaces.
IG Current Popularity Trends
👉 According to Google Trends, IG has seen an increase in Google Searches in the past month. 
IG Pros and Cons
| | |
| --- | --- |
| ✔️ Pros | ❌ Cons |
| IG is one of the oldest and largest brokers in the world that is also listed on a stock exchange | Islamic accounts are limited to Dubai residents |
| IG offers a grand selection of accounts and trading platforms | There are currency conversion fees charged |
| There are more than 18,000 markets which can be traded | The minimum deposit is extremely high |
| IG is known for its tight spreads, low commission charges and superior trade execution speeds | There are inactivity fees charged |
| There is an extensive and dedicated trading academy for inexperienced traders | Withdrawal fees apply to several methods |
| There are several powerful advanced trading tools offered by IG | |
| There are several convenient funding and withdrawal options, with fees only charged on some | |
| There is a very transparent fee schedule offered | |
Frequently Asked Questions
What is the minimum deposit for IG?
IG's minimum deposit is 3,900 NAD for Namibian traders.
How much can I withdraw from IG?
The minimum withdrawal with IG is 1,500 NAD or an equivalent to $100.
What is the withdrawal time with IG?
The withdrawal time with IG ranges from between a working day up to five working days.
Is IG regulated?
Yes, IG is well-regulated in five continents and several regions by FCA, BaFin CySEC, FINMA, DFSA, FSCA, MAS, JFSA, ASIC, FMA, CFTC, NFA, and BMA.
How long does it take to fund an IG account?
Paypal offers instant deposits while others can take up to 1 business day.
Who owns IG?
IG is owned and operated by the IG Group, based in London, UK. The current CEO is June Forex and IG Group had revenues of £863 million reported for 2021.
Does IG have Nasdaq?
Yes, IG offers Nasdaq across several tradable options to global clients.
Is IG safe or a scam?
IG is one of the safest brokers with an extremely high trust score of 99%.
Does IG have Volatility 75?
Yes, IG offers Volatility 75 (VIX) as a CFD on indices.
Conclusion
Now it is your turn to participate:
➡️ Do you have any prior experience with IG?
➡️ What was the determining factor in your decision to engage with IG?
➡️ Was it because of the minimum deposit, regulation, retail trading accounts, or any other factors?
➡️ Have you experienced any issues with IG such as difficulty withdrawing funds, inability to verify regulations, irresponsive customer support, etc.?
Regardless, please share your thoughts in the comments below.
Addendum/Disclosure:
No matter how diligently we strive to maintain accuracy, the forex market is a volatile environment that may change at any time, even if the information supplied is correct at the time of going live.